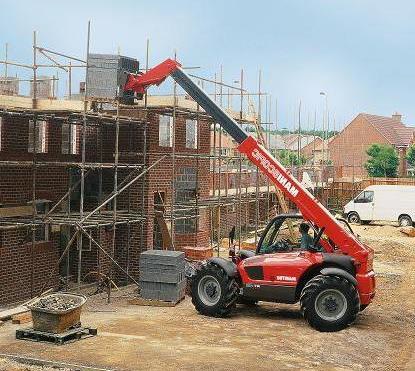 Telehandler Gold Card
2016-07-09 13:34:44
TSH: Operate Telehandlers to any capacity (In Victoria Over 3 Tonne requires CN Licence)
Course Name:

Telehandler "Gold Card"

RTO: Industry Compliant Training 40825

Course Code:

RIIHAN309A - Conduct telescopic Materials Handler Operations

Location:

At our venues in Notting Hill in Victoria

and onsite in any State or Territory of Australia

Participants:

maximum of 4 students per trainer

Duration:

1 x 8 hour day

Coverage:

The regulators have varied opinions from state to state, according to the EWPA and the Telescopic Handler Association of Australia, every state apart from Victoria and the ACT require this course to operate a Telehandler with fork arms attached. Victoria and the ACT require a CN licence when the capacity is over 3 tonne.

Dress Requirments:

Enclosed shoes, appropriate work clothing, and as per your site requirements

Prerequisites:

Basic verbal and written English communication skills sufficient to read material and understand instructions. Participants are required to have general good health and fitness and any pre-existing medical conditions that will affect the training must be disclosed prior to attending.

Course Description:

Participants will be able to plan their work and apply a working knowledge of the OH&S and regulatory requirements.

Outcome:

This course can be delivered so that a Statement of attainment can be issued, or just as duty of care training. participants will recieve the same "Gold Card" either way.
Why do I need a Gold Card to operate a telescopic handler?
Every State in Australia has Occupational Health & Safety Act in place to protect the health, safety and welfare of our workforce. The act clearly states that there is a 'duty of care' to ensure workplace safety. In line with that it also states that:
Employers must provide information, instructions, training and supervision necessary to ensure the health and safety of employers at work
Employees must co-operate with efforts to comply with legal requirements.
What this means, is that it is in favour of all parties to have some sort of written proof in place that says that the requirement of 'duty of care' has been met. The answer is EWPA Gold Card.
EWPA
The EWPA (Elevating Work Platform Association of Australia Incorporated) is the peak representative body of the access industry. Their members include rental companies, manufacturers, suppliers, end-users, trainers and specialised support and service companies that cover the full spectrum of this industry.
The EWPA Gold Card is a scheme run and recognised by all major manufacturers, suppliers and users of Telehandlersin all states and territories of Australia. The Gold Card initiative meets the two key objectives of the Acts, being:
It confirms that the operators of Telehandlers have been trained in their safe use.
The supplier, employer and user all have documentary evidence that the required 'duty of care has been met or exceeded.